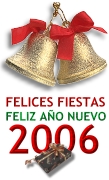 Welcome to the Official page of City Mante, Tamaulipas; in the wonderful country of Mexico.
Sailing in our sections you will find all referring to this one city with unit and pride, from our beautiful attractive tourist and cultural to chat official of the page to talk with us in a positive interchange of information and opinions.

Mante city is land of opportunities, that receives with taste and traditional hospitality those who with spirit to invest and to enjoy their beauties visit to us. It is a town opened to the future, with great vision of progress and development, that hopes to them with the open arms.

We are a community united by its strength, faithful to its past, proud of its huge present and in its future.